Who says you cant tube with a 28 footer?
Had a great time out tubing & wake boarding today. The water is still a little "brisk", but its getting there. The nice thing is the lake is 3'+ above chart datum, so lots of areas to do fun stuff like this.
BTW this is with 3 more adults on board, 3/4 tank of gas, and all the accompanying supplies. My little 350MAG/B3 continues to surprise me. Plenty of power for all watersports. It'll hold plane as low as 15mph with the tabs and trim all the way down, so I can even take it nice & easy on the kids.
I'm on the left getting some nice air. My gf moved the camera down towards the end, but I ended up submarining backward when the boat slowed down. LOL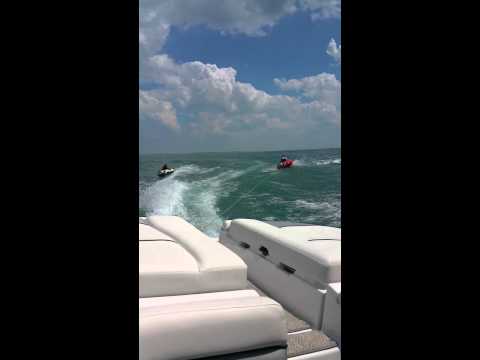 My buddy got up on the wakeboard, no dice for me.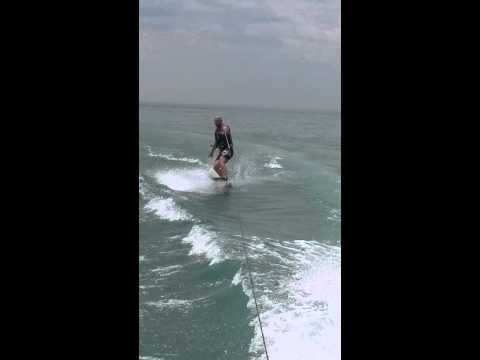 2013 276 Cuddy ~ 350 MAG / B3