Exahust Smoke, rough start after injectors and thermostat changed
brandonmayberry
Southern Illinois
Posts: 183
Member
✭✭
Rinker 242 with 350 Mag MPI. 2000 model.
Engine was running decent but lacked power coming out of the hole. I decided to send the injectors off to be cleaned and flow tested, while removing the injectors i noticed one seemed to have a broken electrical connection on it and replaced it with a new one. All the other injectors came back good except one which was recommended to be replaced and i did replace it with a new one as well. While waiting for the injectors to be returned i decided to change the thermostat as a preventative maintenance type thing. After the change of the thermostat and reinstalling the injectors the engine started right up, actually faster than ever. (this is on muffs in the drive) It ran decent but i noticed some white smoke. After running it for a few minutes and checking everything out i turned it off and back on to make sure no issued and the engine was still seeming to smoke.
My Wife said she had never seen it smoke before and we have run it on muffs in the drive quite a few times while working on things. I decided to rev the engine a little bit so i did so and she said she noticed black smoke coming out of the middle of the out drive props. I did not witness this first had as i was in the boat. I did notice however that the water when coming out of the exhaust and settling in the drive way had what appears to be ALOT of carbon in it.
Then we shut it off again and it was hard to start without giving it some gas. I hooked my rinda diacom up and it is reading fine with no fault codes. My only guess is maybe it is running on a cylinder that was not running on before due to a failed injector and it is causing it to burn off the carbon and such out of that cylinder but im no mechanic.
Any help at all is SUPER appreciated! I want to get this straightened out before winter so it will be ready for early spring without having any problems. Here is a picture of the exhaust water.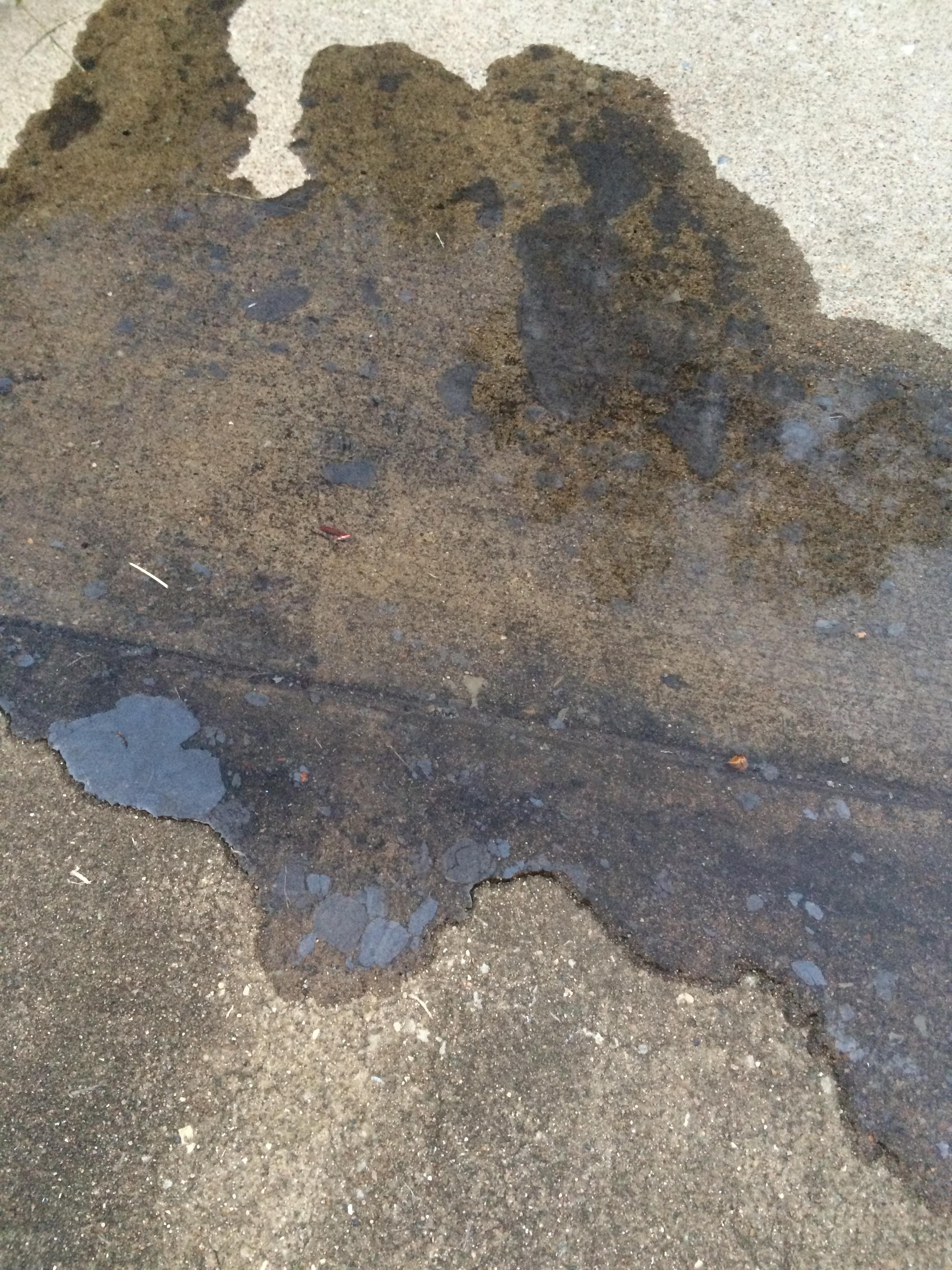 Post edited by brandonmayberry on