ECM PROBLEM 340FV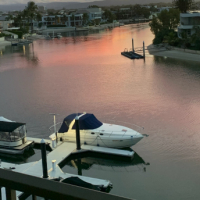 downunder
Member
Posts: 29
✭✭
have an ecm problem on one engine.  engine will not rev over 3400 when under load. have swapped ecm's on the engines and problem follows.

Its like a rev limiter action where the engine just momentarily stops and you can see the tacho bouncing. once you drop the revs to 3400 all good etc

So i need to replace the ecm, now looks like no longer available from mercruiser!!!
the details on the ecm and engines as follows

Original delphi part # is 16236999 [see pic attached] am also told mercruiser  part # 861926T3. This supersedes to 892798A01 kit and when i google it   
This product is no longer available!!!!!!!!!!!
My  existing engines are the 350 merc with efi [throttle body] rated at 260 hp
Engine details  2001 mercruiser 5.7 tbi  260 hp  Eng serial # OMO15253  & OMO15252
would anyone have a used one they want to sell or know where i could get a new one or a used one?

really appreciate your help on this as its starting to bug me,
I am coming over next week for a trade show in Las Vegas so i will be on your side of the world,
regards john

"festina lente" - 2001  340 FV