Were talking canals here
randy56
Newburgh IN
Member
Posts: 3,148
✭✭✭✭✭
Over the next week or so I'm going to be posting a lot about canals and waterways. Thought it will be to much to just add to Will's pic of the day. You may get tired of reading but I'll include lot's of pic's. I know it's winter, what else you got to do.
First we are going to talk about Cape Coral FL which is a fairly new city. as you will learn. hang tight I'm just getting started.
Cape Coral, Florida,  is a city located on the north bank of the Caloosahatchee River across from Fort Myers.
The city had its beginning in 1957 on a tract of land known as Redfish Point.
Real estate developers and brothers Leonard and Jack Rosen bought the land for $678,000 and began developing it as a planned community.
A distinctive feature of Cape Coral is its canal system.  The city has more than 400 miles of canals, more than any other city in the world.  It has the unofficial slogan of "Waterfront Wonderland".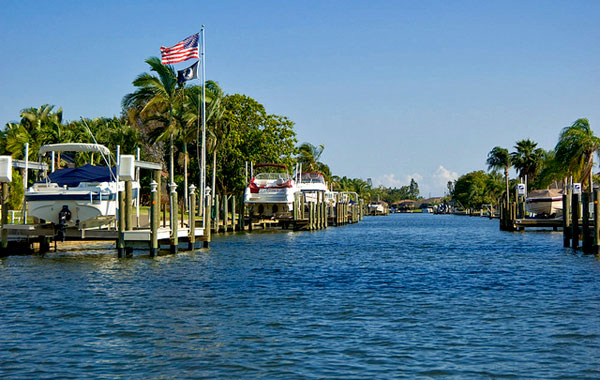 Cape Coral Canal
Boating and fishing are a way of life for many Cape Coral residents and visitors.  Most of the canals are navigable, and a large percentage of Cape Coral homes have boats in their back yards.  One of the largest marinas in Florida is located between Cape Coral and **** Gorda on Burnt Store Road.
There are also several golf courses in Cape Coral and Fort Myers for those that want to supplement their boating lives.  Cape Coral is also the entry point to Pine Island by way of the fishing and artistic community of Matlacha.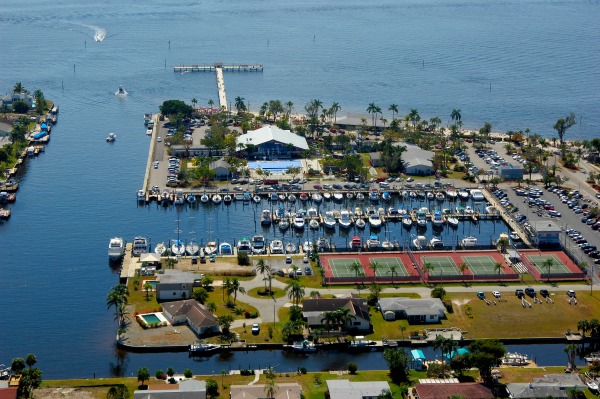 Cape Coral Yacht Basin
Cape Coral is connected to Fort Myers and other areas south of the Caloosahatchee River by several bridges, most of them built since the development of the city.

---
Handy was kind enough to take me on my first experience boat ride on a canal. In his awesome, in his meticulous maintained 342. What a boat it is, I had a 270 at the time , I hope he will share a picture. Because I was in awe of his set up. That boat ride got my interest up into our waterways and canals.  It was about 3 years ago, we took about a 15 minute boat ride through the canal to get to the river, then out into the gulf.  On the way back in we stopped at a boat up restaurant. And had a hamburger and a beer. A first for me. It was a great day.
---
The City of Cape Coral does a good job of dredging canals to maintain depths of 6.5' to 7' in center but canals are variable. All saltwater canals lead to the Gulf, but getting to the river is key.

---
---
Are there alligators in Cape Coral canals?
We have chosen to live in their habitat. They are in the canals, in the river, in the Gulf. They are in lakes, including artificial lakes on golf courses. They are in water-filled ditches. But they really do not like salt water, and will not stay there for long.
Boat Name :